Spend some time in silent prayer and meditation over this passage. (Guide to Sacred Scripture Reading is here.)
Write down your initial thoughts about this passage.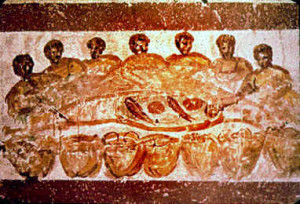 Pray about the following questions one at a time:
1. Incorporating your ideas about yesterday's video, why do we do what we do as the church?
2. Should the "why" be motivated by genuine compassion? What does that look like?
3. How does could a renewed vision for this church fit into the "why?"
Journal about these questions and share with your family member if you are meeting as a group.
Rest in prayerful gratitude.
As you go, allow these questions to resurface over the next day. As fresh ideas come to mind record them in your journal.