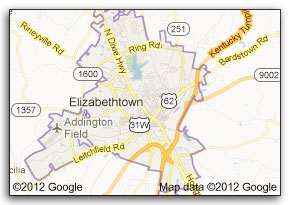 Dream of Your Ideal Church Start: Where
Friday we began an exercise where you imagined starting a new church. Go back and reread your thoughts about why. Revise your notes as you feel led. Now we will imagine where.
Where do you hope to plant the church and why? Do some demographic work in the process. A lot of information can be found on the Internet: for example Census data (US Census Site) and local government pages (City of Elizabethtown). But a lot can also be learned with a drive through the neighborhood or interviews with residents. What natural borders distinguish communities? Do interstates or school districts divide areas? What other faith communities are present? Why a new church here? Have you given thought to where you would meet specifically – a church building, a home, a school, a restaurant?
Write about these ideas in your Ideal Church Plan.
Take a few minutes and pray for our community. As you go about the next day try to be extra sensitive to really seeing and hearing from the people you come in contact with.