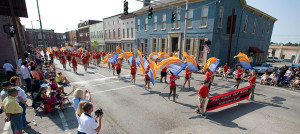 Dream of Your Ideal Church Start: Who
Last Friday and this past Tuesday we worked on an on-going exercise where you imagined starting a new church. So far we talked about why and where. Review your thoughts on these two and revise your notes as you feel your vision evolving. Today we will imagine who.
The question of who is somewhat tied to the one of where from Tuesday, but today concentrate on the group of people that you would focus on. Describe this community of people and their needs. It might be a specific geographic community, or it might be an age range or a group with common interests or activities. Explain why there is a need for a church to this group of people.