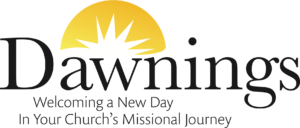 Dawnings for Young Adults
With Roger Jasper
Sundays at 5:00 – 7:00
Twelve Weeks Starting January 7
Register for this group now!
What is Dawnings?
The meaning and value of Dawnings is different for individuals and communities.
For young adults at Living Faith, Dawnings is a biblical framework for our local congregational life informed by the practices of Jesus.  Practically, it offers a basic infrastructure for a life together. For individuals, Dawnings is a rhythm of daily and seasonal living that helps individuals orient their personal lives to God's dream for the world and His mission in it.
Dawnings the Idea
The idea for Dawnings emerges as CBF and its partner churches find themselves in a time of unprecedented change. Dawnings suggests that the people of God have historically navigaged this type of paralyzing change by recalling God's vision for the world and faithfully participating in God's mission in the world. Dawnings recognizes in Scripture a way of navigating this unprecedented change – a rhythm modeled historically by the people of God and Jesus himself.  The basic idea behind Dawnings is that God is already at work in our churches and communities, and our task is to notice that work and participate in it. God's activity in a time of change may often occur outside the traditional structures and approaches we tend to expect.
Seasons of Shared Congregational Life
The Bible reveals seasonal patterns among the People of God throughout history and within the life of Jesus.  Dawnings invites and encourages churches to a shared life around these three "seasons."
Visioning
As congregations approach purpose, Dawnings offers a process that helps discern the vision of God.
Forming
As congregations approach discipleship, Dawnings offers a process that both forms and informs.
Engaging
As congregations approach engagement, Dawnings offers a process that encourages mission community.
Dawnings Clarified
As a way of clarifying, it's important to say something about what Dawnings is NOT.  Dawnings is not a resource in the traditional sense of the word.  Dawnings is not a piece of curriculum, though it has value for informing curriculum development.  Dawnings is not the next best two-year emphasis, or is it a six or twelve-week study.
Dawnings is a way of life, a way of living faithfully.