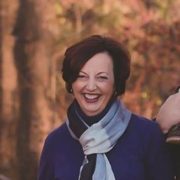 About Nurturing Children at Living Faith
A Letter from Karen Birdwhistell about Getting Involved
Dear Living Faith Family,
Have you been thinking lately about what you can do to help with our Children's Ministry at Living Faith?
That may not be a question you have recently pondered, but I am confident that every single member of our church family desires for our Children's Ministry to thrive and grow. I know that you love our church, and that you love the children at Living Faith. I am asking you to take the next step. I am asking you to be involved.
First, please

pray

for our Children's Ministry. Pray for our children and for their families. Pray for children who are not in church anywhere and could come be a part of our ministry. Pray for their families, as well. Pray for teachers who work with children. I ask that you pray for me as I try to coordinate the Children's Ministry at our church.
As you pray

, I am confident that God may put a child and his/her family on your heart. Please be open to that possibility. Read the story of Samuel in the Bible and follow his lead. Be ready to say,

"Speak, for your servant is listening." Invite that family to church.
Know what is happening in our Children's Ministry so you can invite friends with children to participate! You can find information in the hallway next to our children's classrooms that you can take to families. Also, direct them to our website, www.livingfaithbaptistfellowship.com, to our Facebook page, and to our newsletter.
Be ready to say yes

when asked to help… whether it is collecting Easter eggs and candy, providing refreshments for BLAST, leading a specific Bible study, helping with VBS, you get the idea. So many of you are already doing this. THANK YOU! There will continue to be opportunities to help. Stay tuned!
What I am suggesting is that the Children's Ministry (and Youth Ministry, as well) should be EVERYONE'S passion. People often say, "Children are our future." I like to also say, "Children are also our PRESENT." We are a more vibrant, loving church TODAY when we are surrounded by energetic and active children.
We have caring, loving children at Living Faith who are such a blessing to our church. I learn more about God's love every time I work with them. I am confident that you will want to be involved, too, as we continue to grow our Children's Ministry in ways that meet the needs of today's families. Your ideas are always welcome. Be a part of this ministry. Pray, Invite, Help. You will be blessed!
Karen Birdwhistell
Living Faith Children's Ministry Leader