Volunteer to help register those who need shelter for night with the Room in the Inn Ministry.
Read more and sign up here.
And join us for our trip to Somerset, KY to deliver shoe box gifts and host a Christmas party for Eastern Kentucky children. Read more here.
Our Ushering in Advent decorating party is December 3rd at 5pm. We will learn about Advent traditions, decorate the church for the season, and eat delicious finger foods.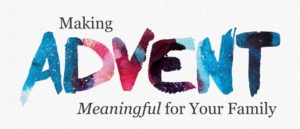 WHAT IS ADVENT?
Advent marks the beginning of the Church Year. It begins on the fourth Sunday before Christmas Day.
The name "Advent" comes from the Latin word adventus and meaning "coming" or "arrival." We celebrate coming of God as Christ when Jesus was born as a baby and live among people and the Second Coming of Christ where all of creation is reconciled with
God.
Advent is a season of expectation, of anticipation, of preparation, of longing. We long for justice to come to the world, for Christ to reign in truth, and for freedom from bondage (from sin, oppression, etc.).
HOW DO WE CELEBRATE ADVENT?
Color: We decorate the sanctuary with purple, the color of royalty and of penitence.
Advent Wreath: The wreath consists of a circular ring of evergreens and 5 candles. The green represents new and everlasting life. The circle represents the eternal nature of
God with no beginning or end. The candles represent the light of God coming into the world. The four outer colored candles are for the waiting over the four weeks of Advent On the Third Sunday of Advent we use the color pink, the color of joy. The white center candle is the Christ Candle lit only on Christmas Eve in honor of his birth.
Other Activities include using an Advent Calendar to count down until Christmas, decorating a "Jesse Tree" with symbolic ornaments, giving money to the poor, and showing hospitality.owing hospitality.